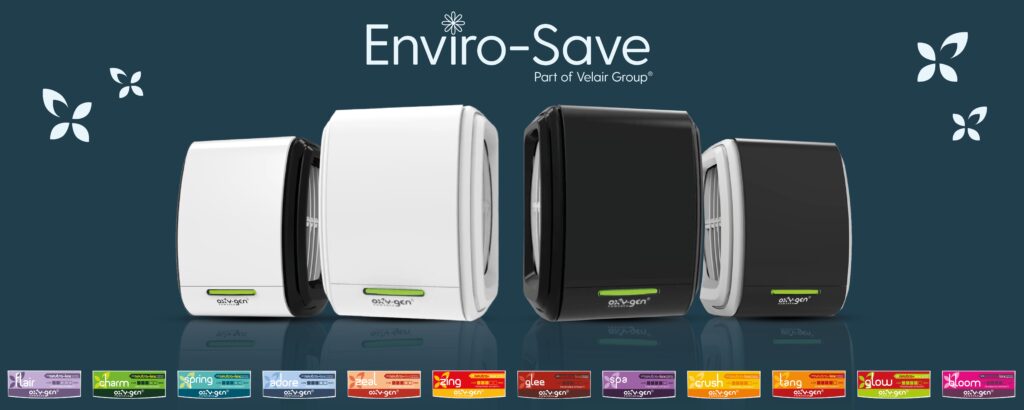 Part of Velair Group Limited, established 2012. Enviro-Save supplies cost-effective and environmentally friendly washroom solutions, as well as being the Master Distributor for the Oxy-Gen Powered® air-care range in the UK and Republic of Ireland.
The Oxy-Gen washroom fragrance system is the only technology that guarantees the delivery of fragrance in the air continuously, constantly, and accurately for the entire duration of the chosen cartridge cycle of 30, 60 or 90 days.
Our Stay Clean range introduces NaturaSel, our Multi-Surface Disinfectant and Cleaner, made from 100% natural ingredients.
Stay Safe offers our water-based anti-microbial providing up to 60 days protection against bacteria and viruses.
For the best in air-care, visit our Stay Fresh pages, offering 30, 60 or 90 days of freshness from our stylish VIVA!e, Oxy-Gen Pro and Oxy-Gen Supreme dispensers, all of which use 100% recyclable refills.
For more information email enviro-save@velairgroup.com or call 01425 616103.