Oxygen-Supreme's new elegant and integrated design is perfect for any facility. Available in a range of colours and striking finishes with new two tone possibilities, the Oxygen-Supreme System will elevate the image of your washrooms, offices, reception areas, conference rooms and more.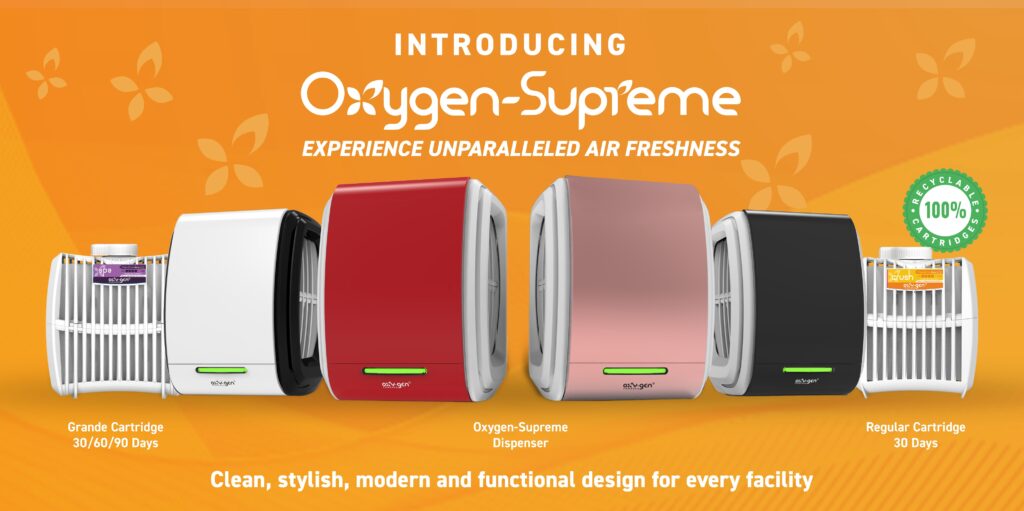 With no added VOCs, solvents, alcohols, propellants or CFCs, the Oxygen-Supreme cartridges contain 100% pure fragrance oil and are a safe choice for any facility. Since the cartridges are not pressurized containers, they are safe to transport and store.
The Boosted Airflow design delivers more fragrance with improved user-friendly access for cartridge installation and replacement.
All Oxygen-Supreme cartridges contain Neutra-lox, our proprietary malodour eliminator which, unlike other systems that only mask odours, eliminates the odour causing molecules, leaving only fresh fragrance in the air.
Click here to see the full product details.